Het is zo apart hoe we eergisteren op grote hoogte door kale vlaktes reden te midden van een oeroud bos en hoe we vandaag wandelen langs een prachtige beek, berg meertjes met uitzicht over besneeuwde bergtoppen. Geeft deze eerste zin een beetje het contrast weer? Het is zo leuk om hier de bergen in te rijden en je vervolgens te laten verrassen door het landschap.
We rijden naar Tom's Place, een ouderwets resortje waar Thom natuurlijk graag even naar toe wilde. Ze blijken een leuk souvenirshopje te hebben en Thom wil daar natuurlijk wel even rondkijken!
Vanaf dit grappige dorpje rijden we via de Rock Creek Road omhoog. Het is heel pittoreske, we moeten net als twee dagen geleden ongeveer 9 mijl rijden, maar over asfalt gaat dat een stuk sneller! Bovenaan op zo'n 10.000 ft is een parkeerplaats die behoorlijk vol staat, maar er lijken verder niet heel veel mensen te zijn. Na het wandelen komen we er achter dat veel mensen hier een meerdaagse tocht beginnen als we even kletsen met onze autobuurman die net terug is van een 7 daagse wandeling met drie vrienden. Hij vond het helemaal fantastisch! In principe zouden wij ook zo kunnen vertrekken, we hebben alles al behalve een rugzak en misschien een paar stevigere schoenen! Wij zijn alleen niet zulke lange wandelaars, na een uur of twee zijn we meestal wel uitgewandeld. Het is niet een kwestie van conditie, maar we vinden het een beetje saai :-). Toch lijkt me het leuk om eens een keer zo'n tocht te maken met een paar vrienden, het moet heel bijzonder zijn om zo weg te lopen, de wildernis in, weg van civilisatie en alle communicatie!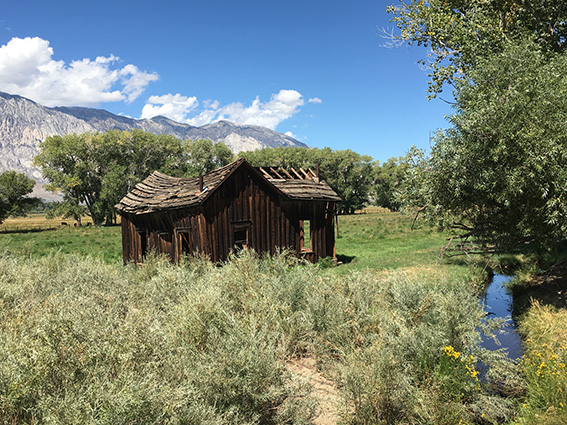 Dit huisje staat vlakbij onze camping. Het spreekt zo tot de verbeelding; hier hebben écht mensen in gewoond, maar hoe lang geleden? 100 jaar geleden? Waren ze happy? Hadden ze hier een goed leven?
De beek bij de trailhead op 10.000ft.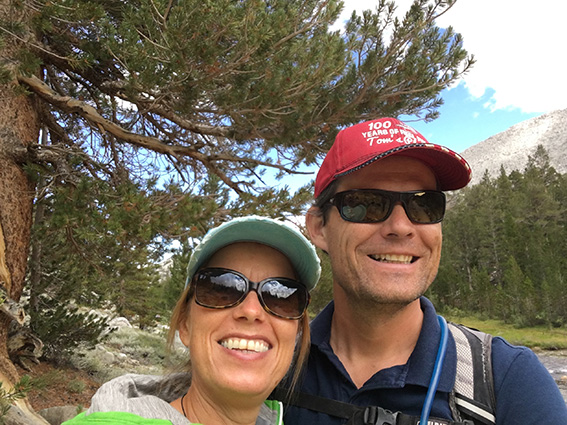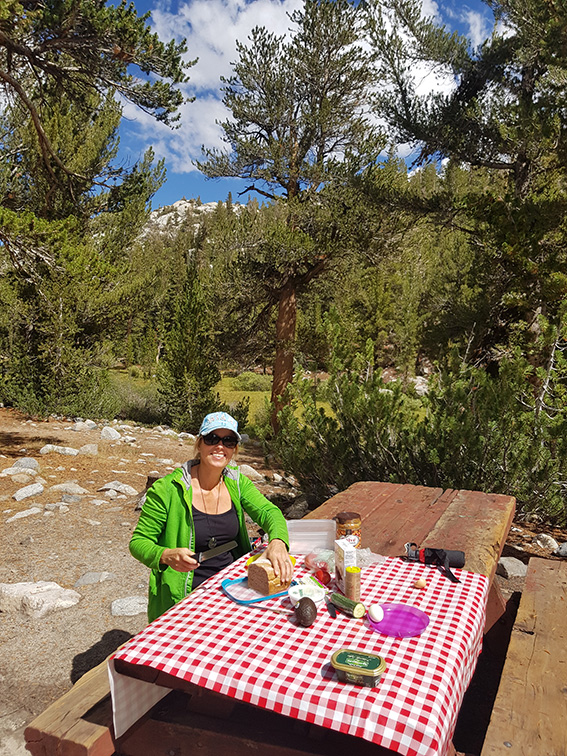 Eerst even wat eten voordat we gaan wandelen!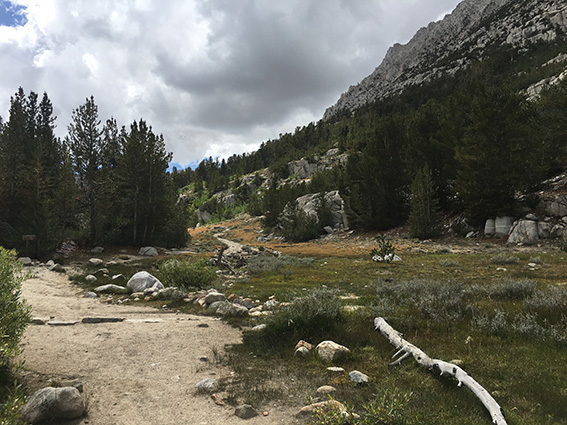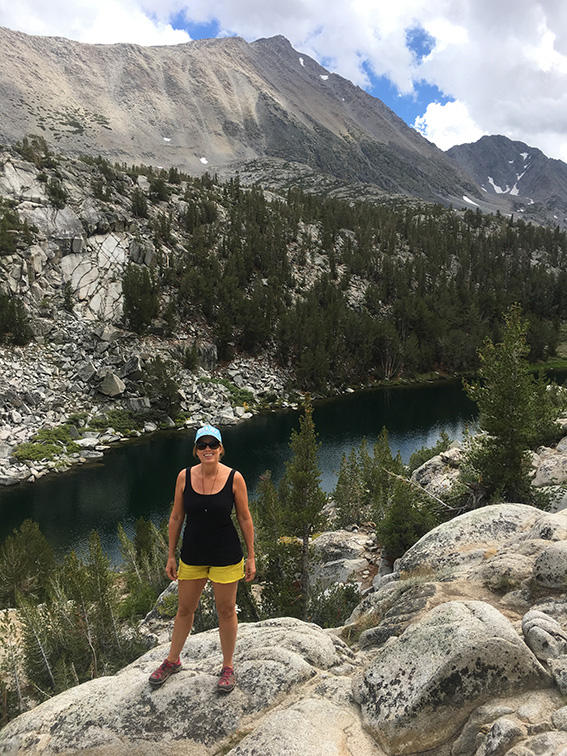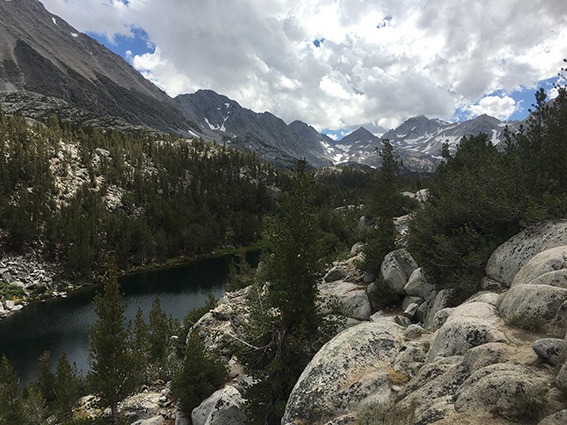 We komen inderdaad langs allemaal kleine meertjes!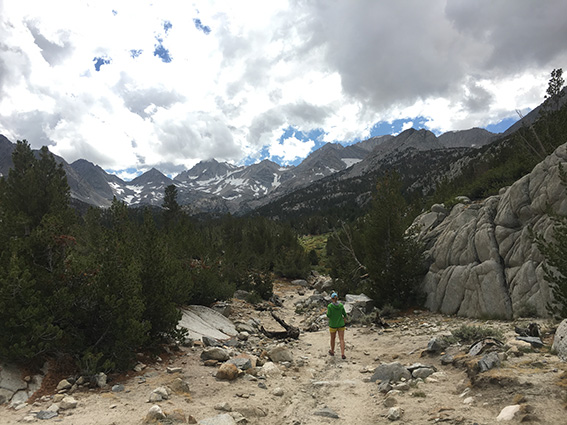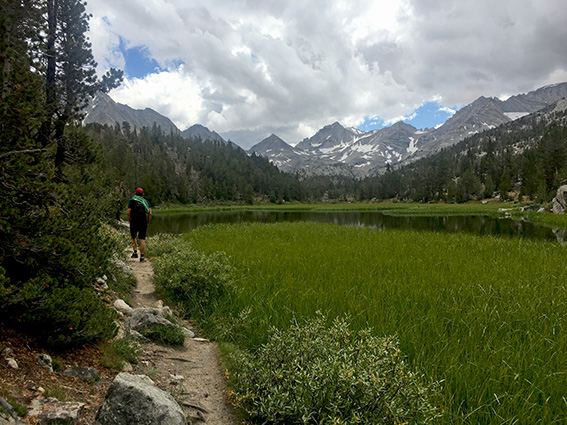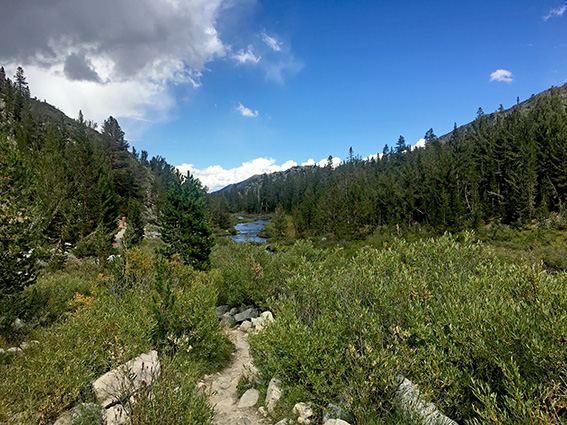 Terug bij de camping wil ik nog even kijken of er iets interessants in het water ligt. Helaas niet veel bijzonders gezien. Thom vindt het er meditatief uitzien, dus als je even wilt ontstressen dan raad ik aan de hele minuut te kijken, anders voldoet de eerste 10 seconden ook :-D.