Er is bijna niks zo leuk als off road te gaan met de truck. Zo gaaf dat we een four wheel drive hebben. Ik weet nog dat we op zoek waren naar een auto en dat we bijna hadden besloten om deze voorwaarde van het wensenlijstje te schrappen, omdat het zo moeilijk was om er eentje te vinden. Heel blij dat we uiteindelijk deze truck vonden die niemand leek te willen hebben omdat er een shame deuk inzat (iedereen met een 5th wheel weet dat zo'n deuk komt doordat je de 5th wheel niet goed aan hebt gehaakt en hij dus met een klap op de achterkant van de truck valt)! Die deuk maakte ons helemaal niks uit!
Het gebied waar we nu staan is perfect voor een off road trip. Zelfs een bijzondere berg om naar toe te rijden: de Pilot Butte. Al heel lang is deze 'tafelberg' een landmark voor pioniers en mountain men en is bijna 2500 meter hoog. De wilde paarden die we nu al een paar keer hebben gezien, grazen in dit gebied. Het schijnen er in het totaal ongeveer 250 te zijn. Ze zijn wild, maar de kudde wordt wel 'onderhouden' (er is een adoptie programma), het schijnt dat de groep met 20% per jaar kan groeien en ik vermoed dat territorium en de hoeveelheid voedsel redenen zijn om in te grijpen als de groep te groot wordt.
We zijn pas net onderweg als we worden getrakteerd op een vrij grote groep. Heel gaaf om te zien! We weten niet zo goed of we nou bang voor ze moeten zijn of niet, maar ze lijken zich weinig van ons aan te trekken! Wij zijn allebei niet echt paardenliefhebbers, maar wij vinden het al geweldig om te zien, laat staan als je gek bent van paarden. De rest van de trip is echt super leuk: mooie uitzichten, beetje spannende afdalingen en een overstekende vos en konijn! Ik zal de fotos verder voor zich laten spreken!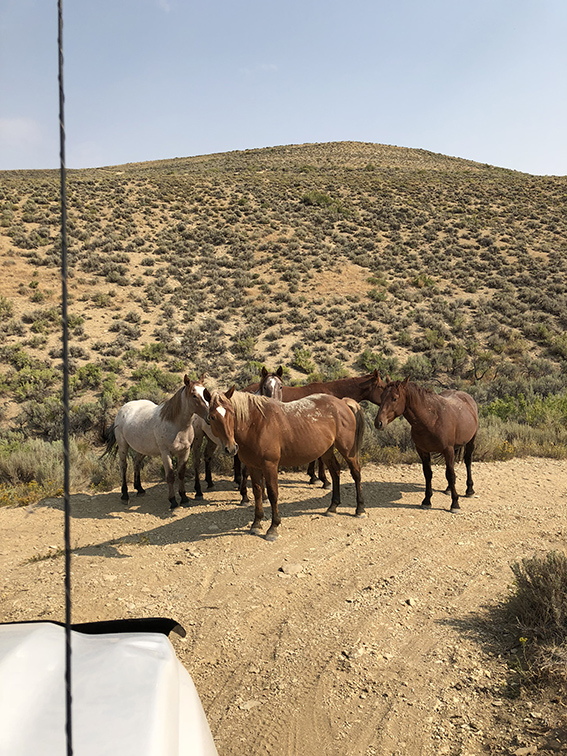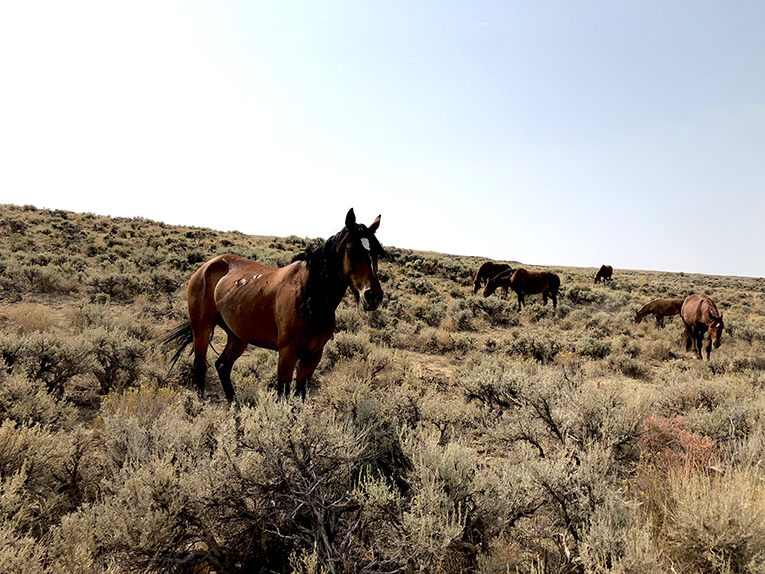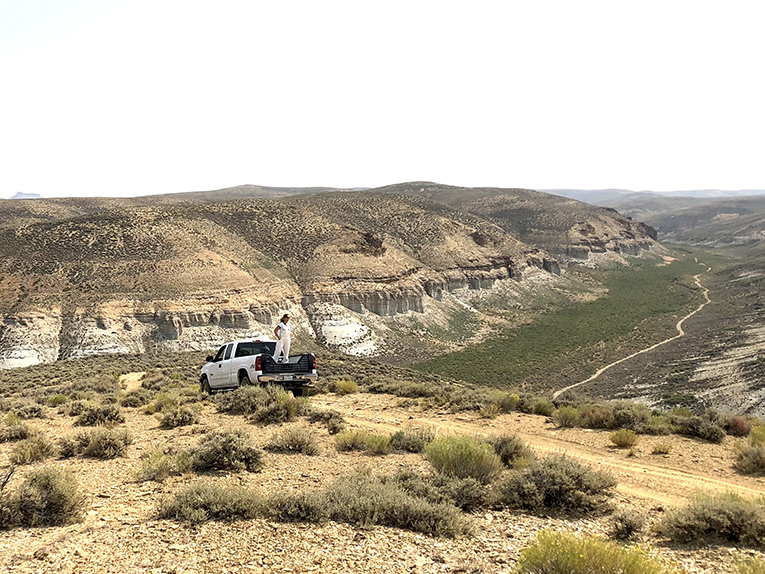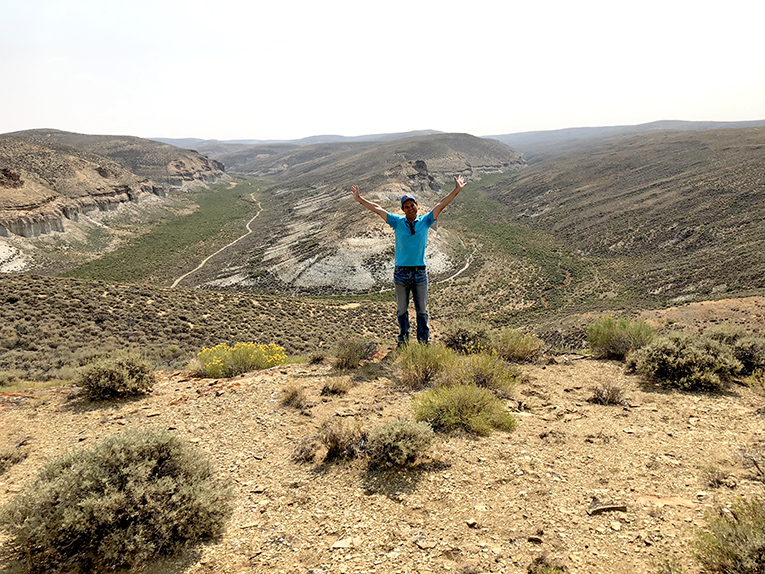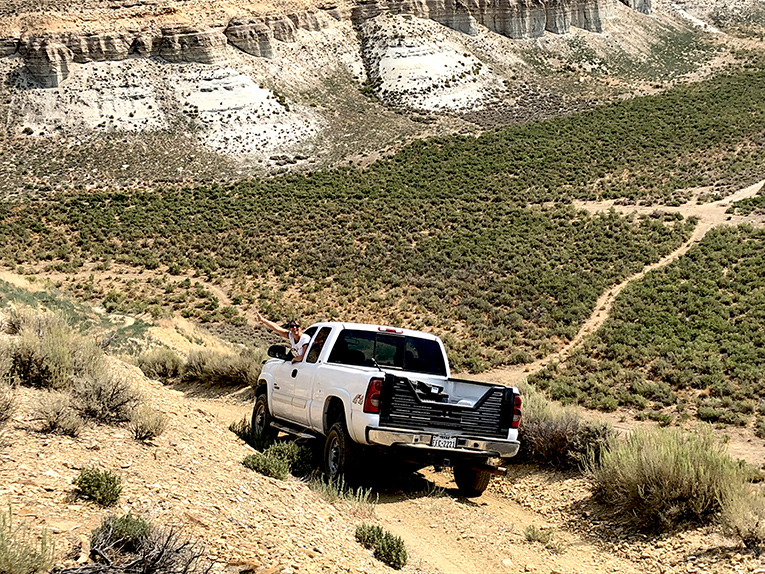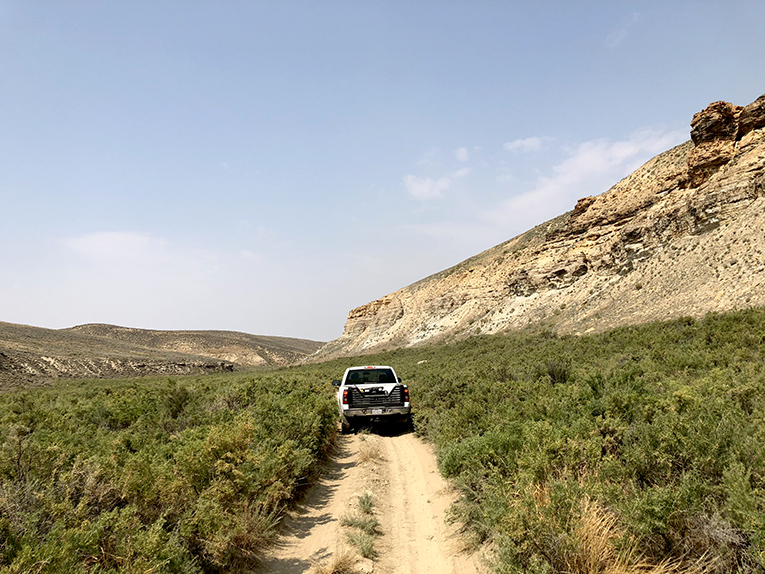 Even lunchen!
Daar is ie dan! Pilot Butte!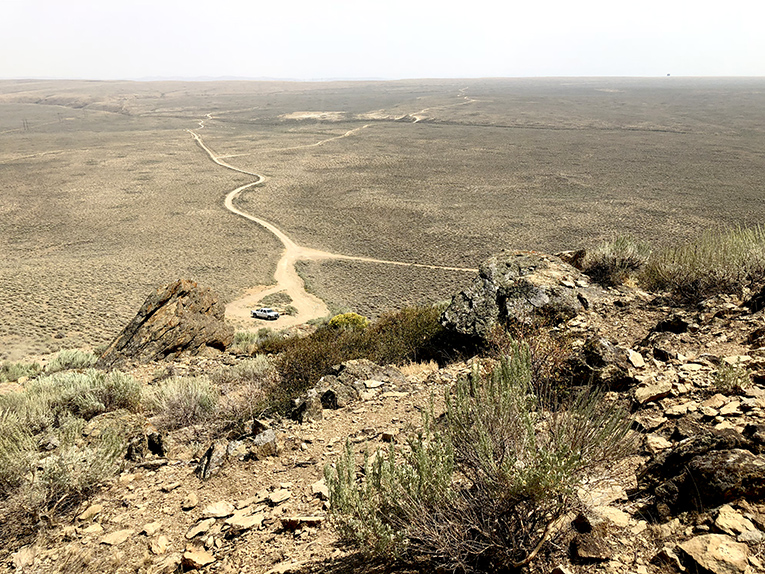 Natuurlijk even naar boven klimmen!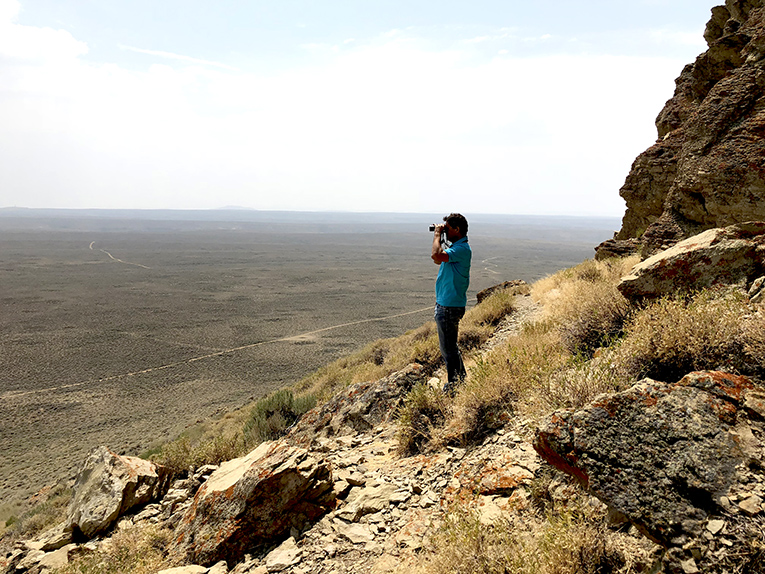 Verder zien we weinig paarden! Terwijl gezegd werd dat rondom deze berg je deze meeste paarden ziet.
Wel prachtig ver kijken hier!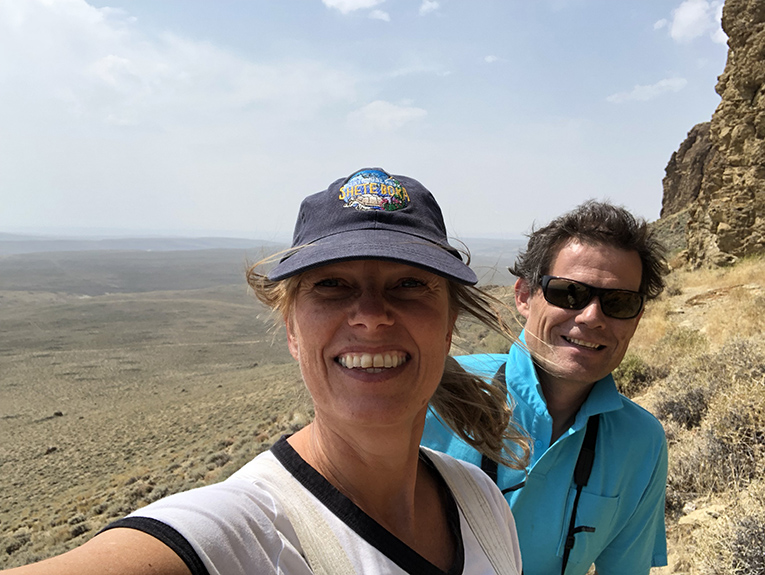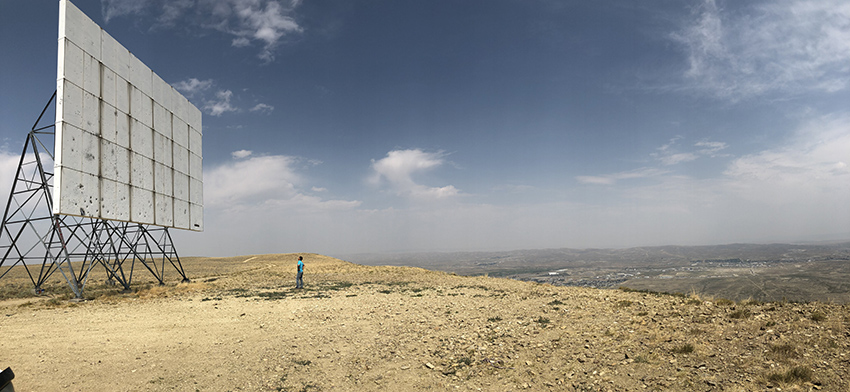 Een bord waarmee radio signalen worden gereflecteerd, het is ons nog niet duidelijk met wel doel!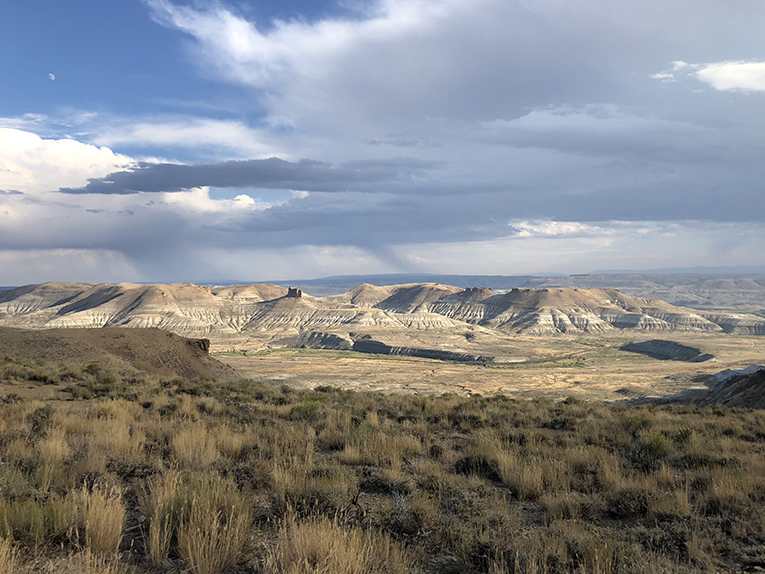 Mooi uitzicht vanaf onze plek.
De eerste foto gemaakt met de nieuwe drone! Daar komt een flinke bui aan!