Erg leuke dag in Portland gehad vandaag! Het is weer een prachtige dag, we hebben deze vakantie best wel mazzel met het weer, er had heel wat meer regen kunnen vallen, ondanks dat het zomer is. Ik heb een leuke route bedacht die start met een donut en koffie, maar bij het zien van de eftelingrij bij Voodoo donuts, slaan we die over en houden we het op koffie van Stumptown Coffee Roasters. Ik ben geen koffiedrinker, maar van de anderen kreeg deze een dikke thumbs up, al vinden ze de kopjes wat klein (Europese maat), de Amerikaanse maat begint er in te sluipen!
Toen door naar de waterkant, daar is een mooie boulevard aangelegd, waardoor je mooi langs de rivier kunt lopen. Ik verbaas me altijd over het gebrek aan terrasjes hier in Amerika. Het is volgens mij een gat in de markt. Ze proppen soms wel wat tafeltjes voor een tentje op de stoep, maar ook dat zie je weinig en in parken zie je eigenlijk nooit cafeetjes met grote terrassen, zoals je die bijvoorbeeld in het Vondelpark ziet. Echt opmerkelijk! Wel zien we veel zwervers in het park (en in de rest van de stad) en onder een grote brug een heel tentendorp van daklozen. Heel duidelijk ook een boel mensen met psychische problemen, die steeds vaker op straat belanden doordat veel psychiatrische ziekenhuizen hun deuren hebben gesloten:
'State-run psychiatric facilities house 45,000 patients, less than a tenth of the number of patients they did in 1955. With the doubling of the U.S. population, the researchers write, this is a 95 percent decline. 
The process of "de-institutonalization," or shutting the doors of psychiatric hospitals, started in the 1950s, and was expedited in the 1960s and 1970s with the passage of new healthcare laws that introduced peer-facilitated community treatment, as well as some highly publicized cases of patient abuse.
But the mentally ill did not disappear into thin air. Many were put on new medications, and some placed in community-based care, but others became homeless, and many landed in what are now, according to the paper, "the nation's largest mental-healthcare facilities"—jails and prisons. Studies show that 15 percent of state prison inmates suffer from a psychotic disorder, and it has been widely documented that penitentiary facilities fail to provide adequate mental health care. With the widespread use of tactics such as solitary confinement, they often exacerbate the problem.'
Link naar het hele artikel
We wandelen langs het water en dan steken we de stad weer in richting het Portland Art Museum. De kids mopperen wat, maar het blijkt echt een mooi museum te zijn, met een paar bijzondere stukken. Ik vind het de moeite waard.
Daarna besluiten de mannen de Arcade op te zoeken om te gaan flipperen en computerspelletjes te spelen en ik, Kaar en Noor struinen nog een aantal erg leuke winkels af. We belanden onder andere in een Goodwill winkel, het Leger Des Heils van de VS, vol met prachtige kleding die duidelijk een tweede ronde waard zijn. Ik koop een schattig leren tasje en Karin en ik proberen Noor nog een mooi jurkje aan te praten, maar ze besluit wijslijk dat het geen goed idee is om te kopen, omdat ze het toch nooit aan zal doen :-D.
Na nog wat leuke winkels, treffen we elkaar weer bij de grote boekhandel waar we gisteren ook al even waren en eten wat makkelijks bij de Whole Foods die om de hoek zit. Iedereen kan daar lekker uitzoeken waar ze zin in hebben. Met goed gevulde buikjes op naar de bioscoop! Thom, Kaar en ik naar Big Sick  (aanrader!) en Peet met de kids naar Atomic Blonde (ook goed maar wat ingewikkeld begreep ik). Allebei de films beginnen op hetzelfde moment en zijn ongeveer even lang, dus prima om niet allemaal naar dezelfde te gaan! Al met al écht een leuke dag en we zijn best verbaasd dat we 10 uur op pad zijn geweest! Volgens Karin haar telefoon hebben we 14.000 stappen gezet en dus mooi meer dan 10km gelopen!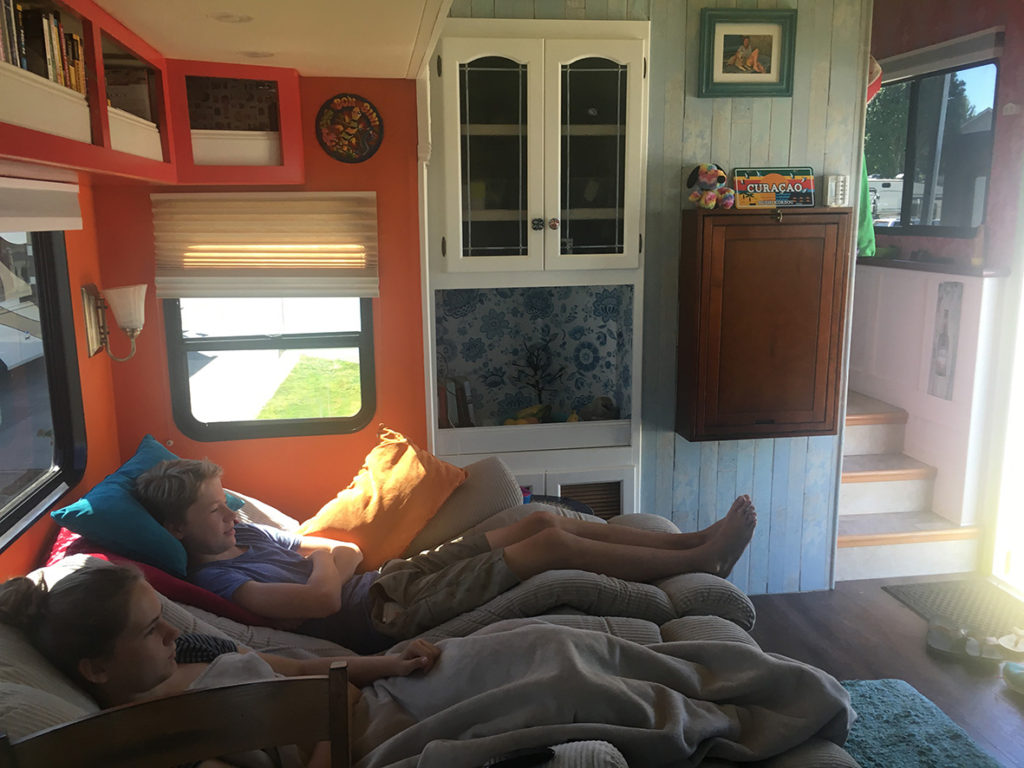 Max en Noor hebben Friends ontdekt! Ze vinden het helemaal geweldig en dat terwijl de eerst aflevering al bijna 25 jaar oud is!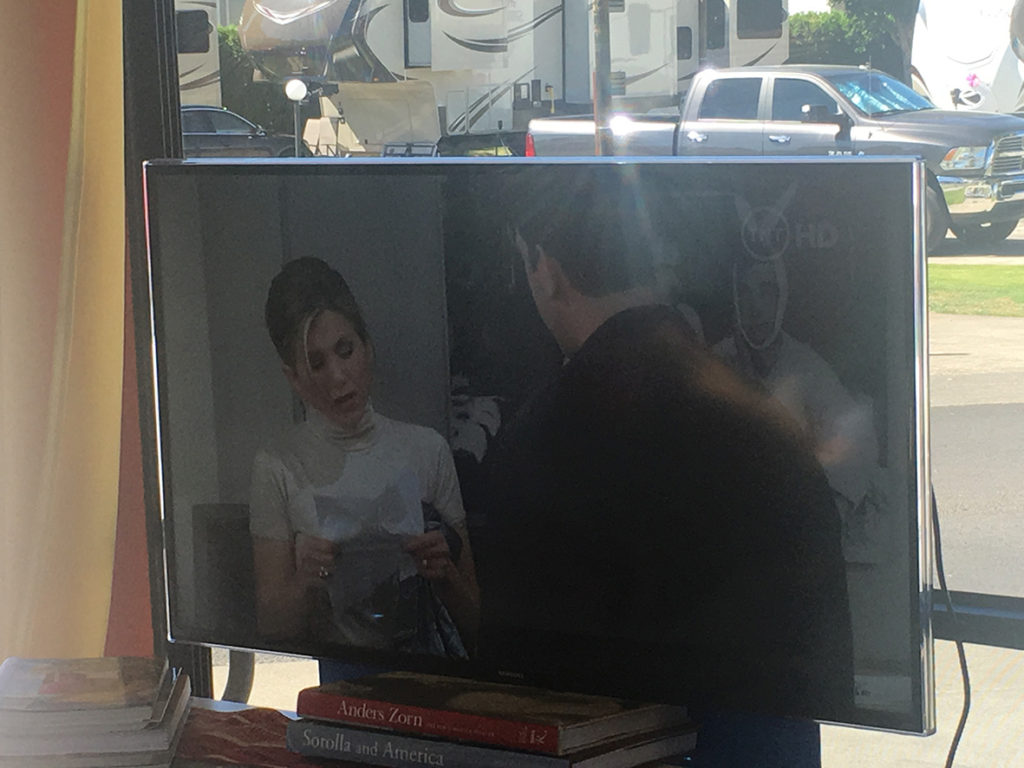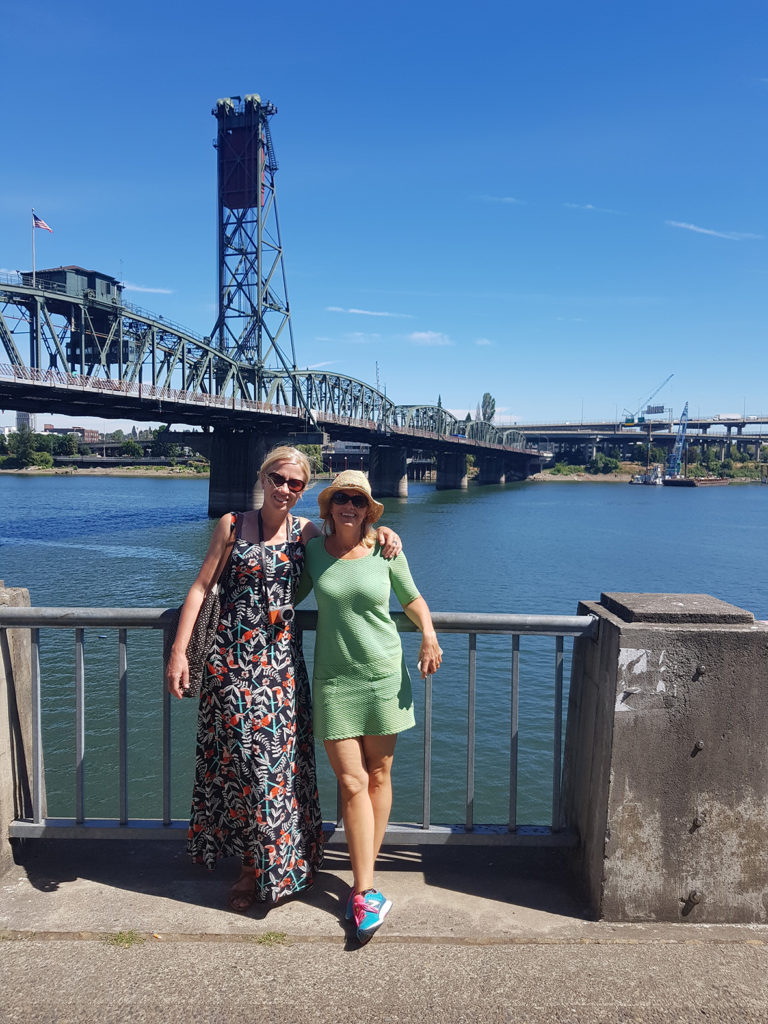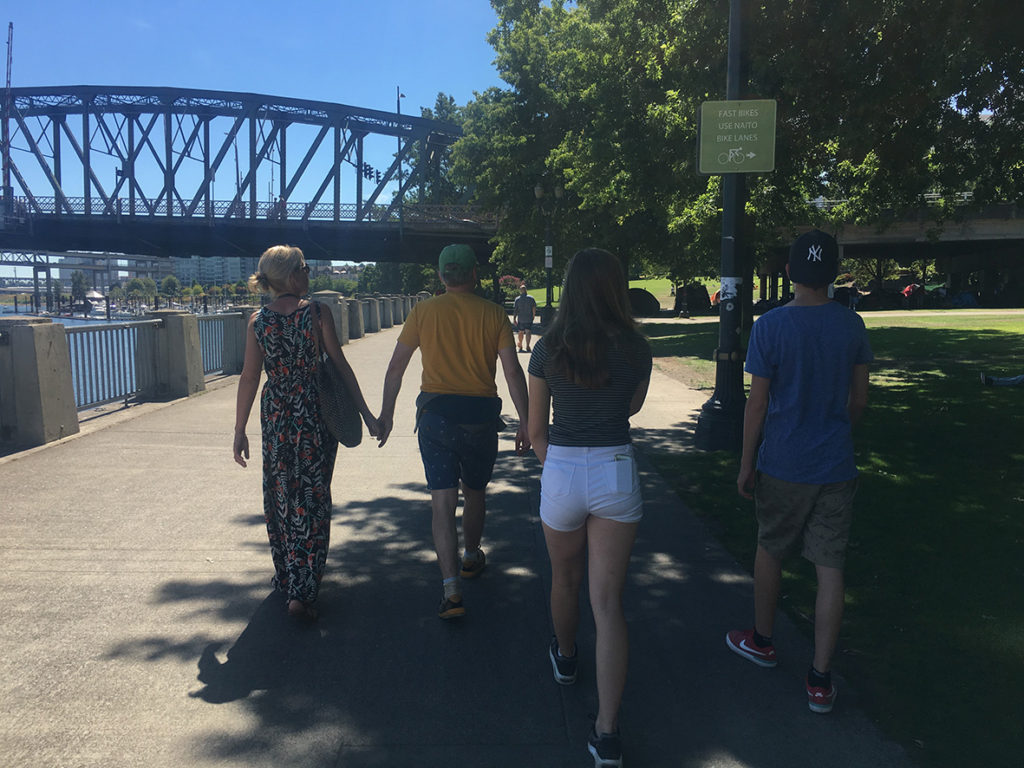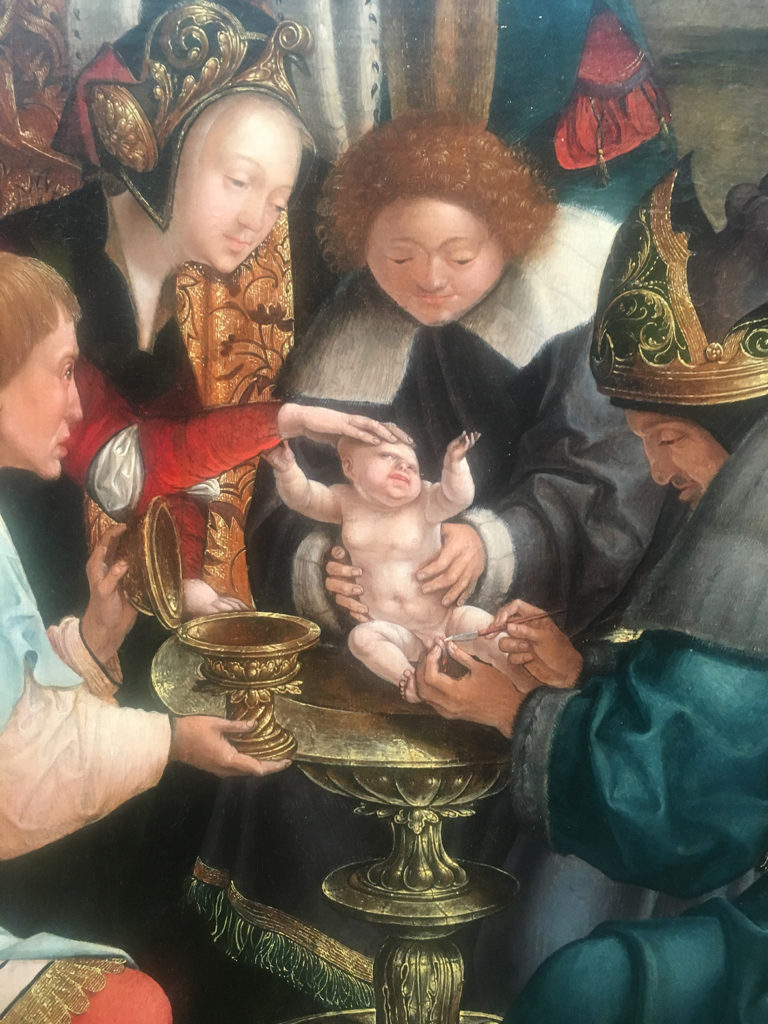 De kunst in het museum is nogal verschillend van aard! Deze baby lijkt vervormd door mijn lens, maar is toch echt zo geschilderd 🙂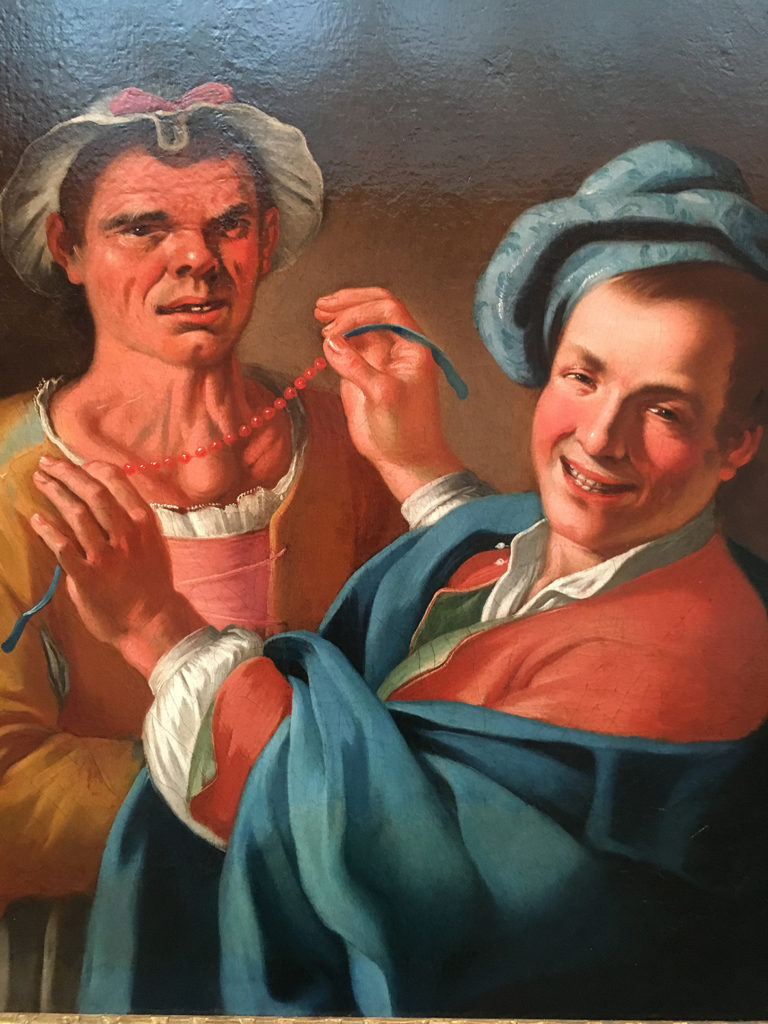 Travestie in Naples in de 18e eeuw is vrij algemeen aanvaard, maar niet vaak op doek gezet en dus een bijzonder schilderijtje.
Meer dan tweehonderd kleine objectjes met de hand glasgeblazen door de kunstenaar. Erg apart!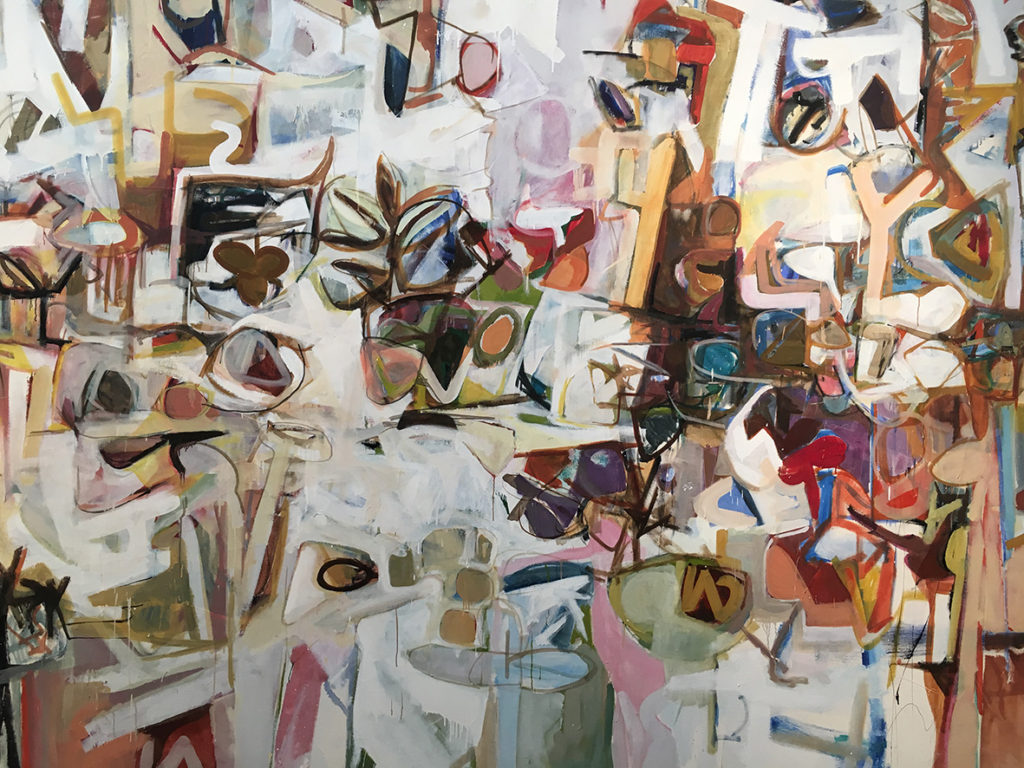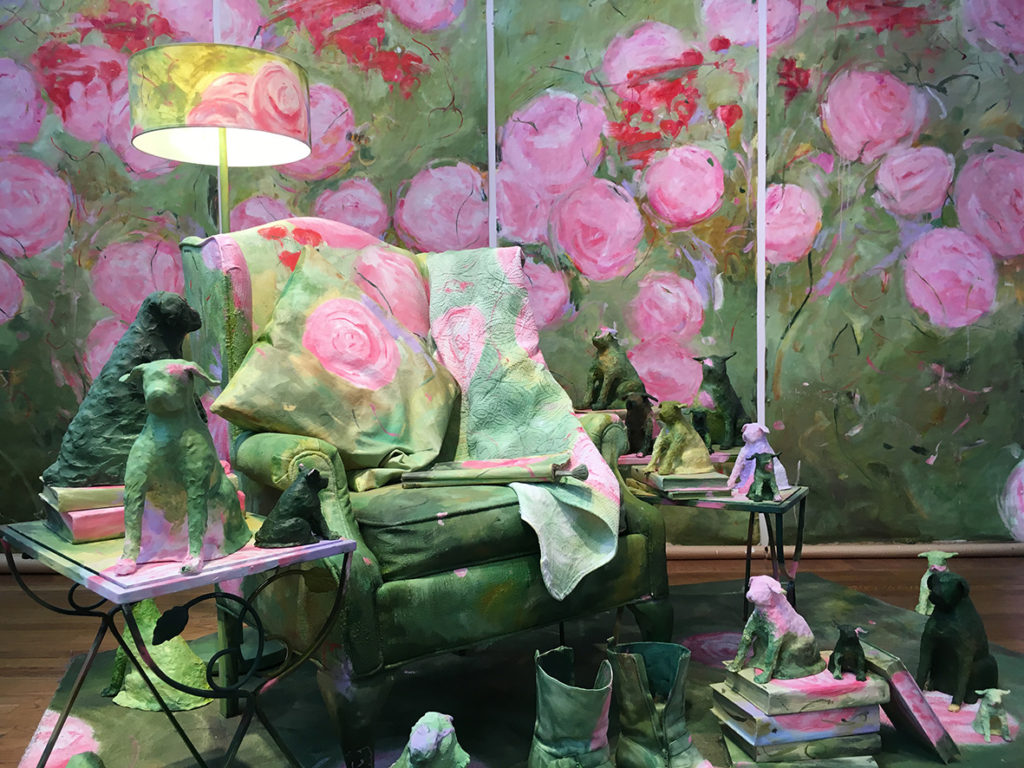 Een beetje een teleurstellende John Singer Sargent, hij is één van mijn favoriete schilders en heel talentvol, maar dat komt hier letterlijk niet uit de verf!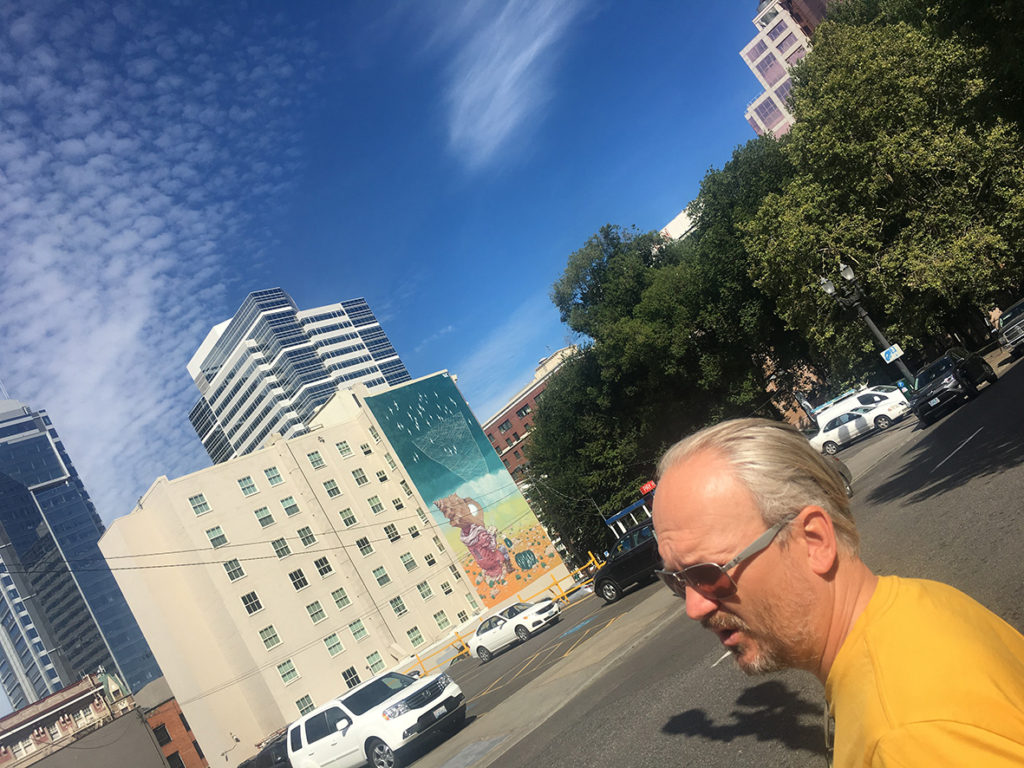 Veel grote muurschilderingen hier in Portland!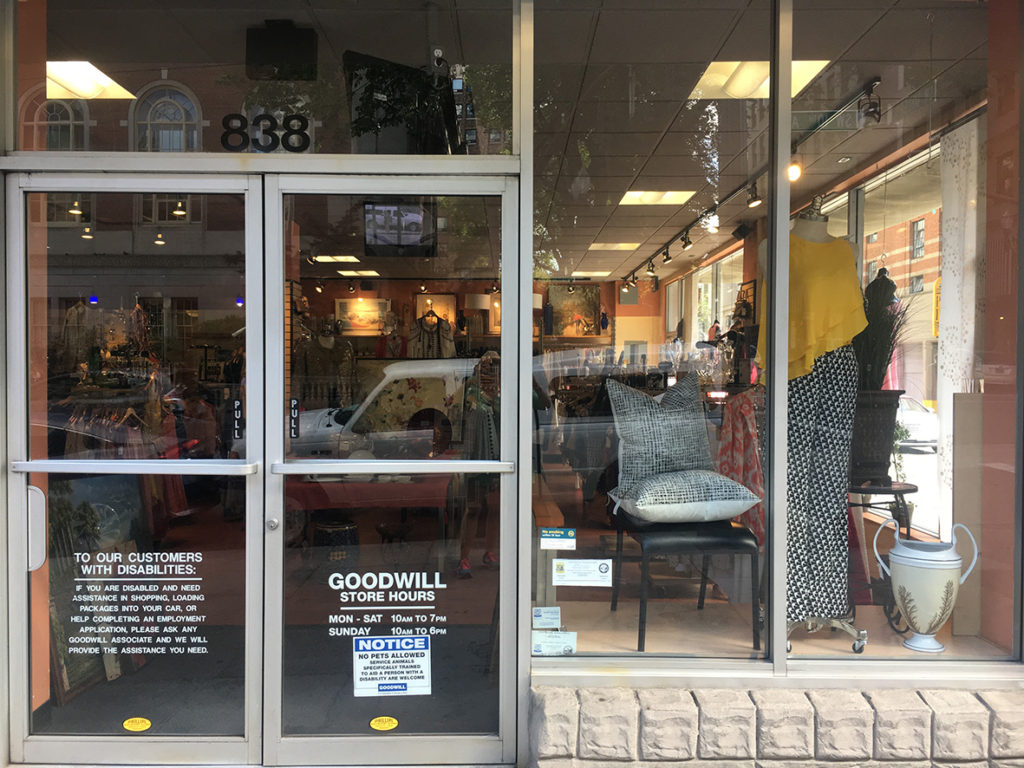 Prachtige Goodwill winkel!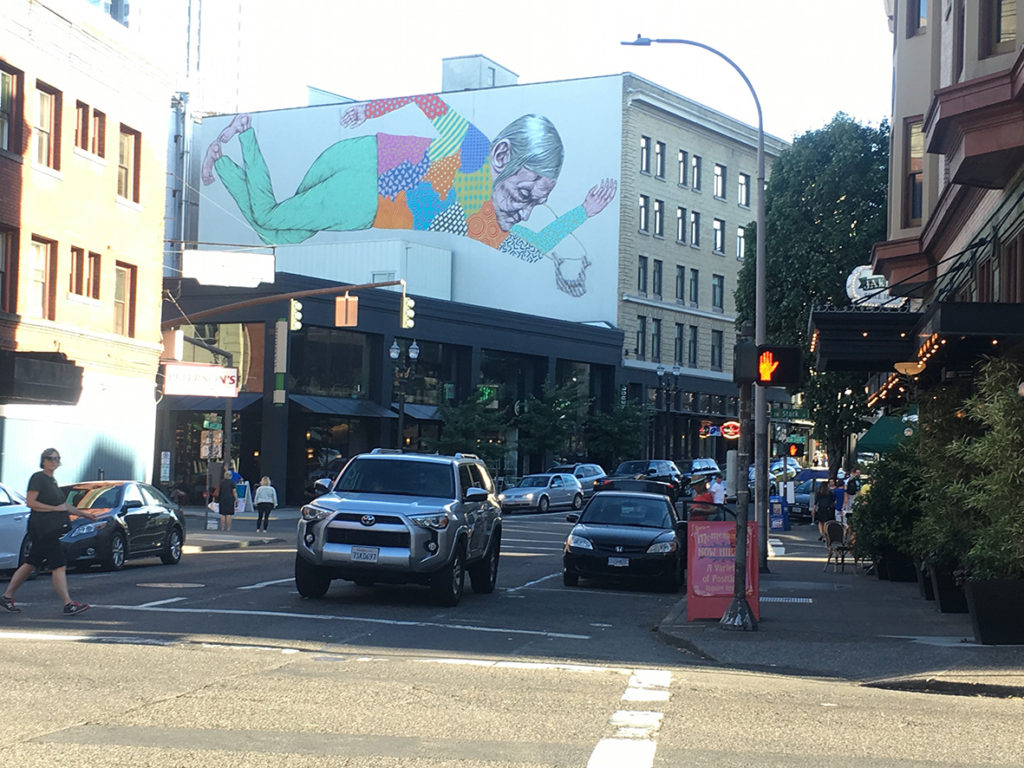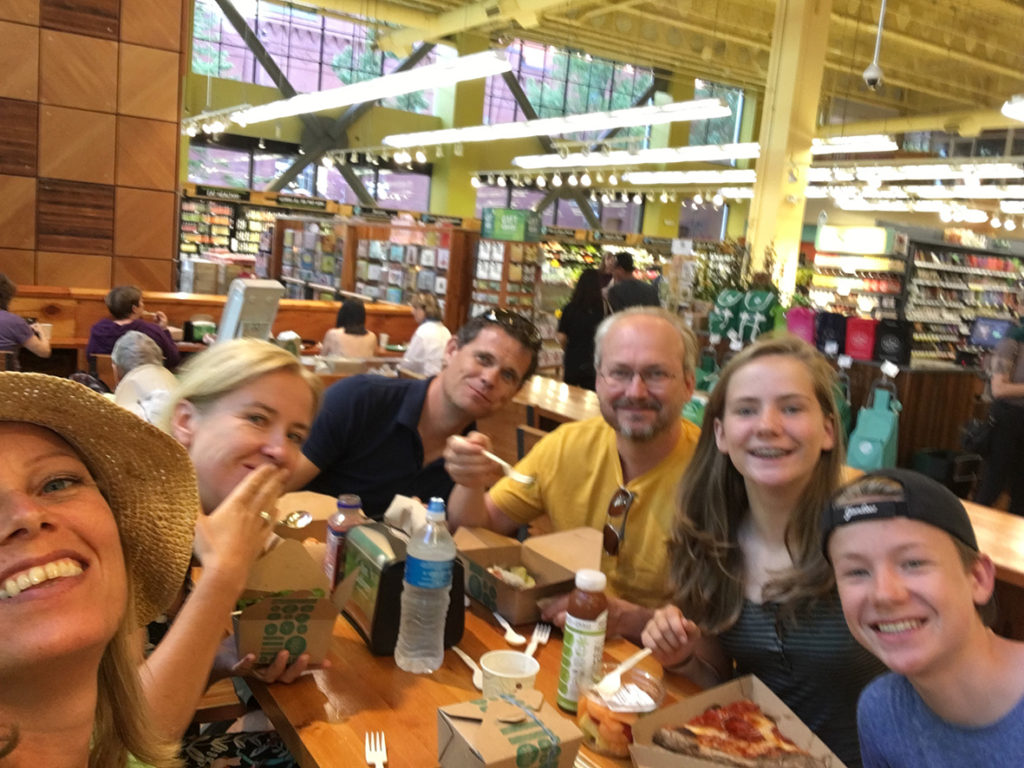 Whole Foods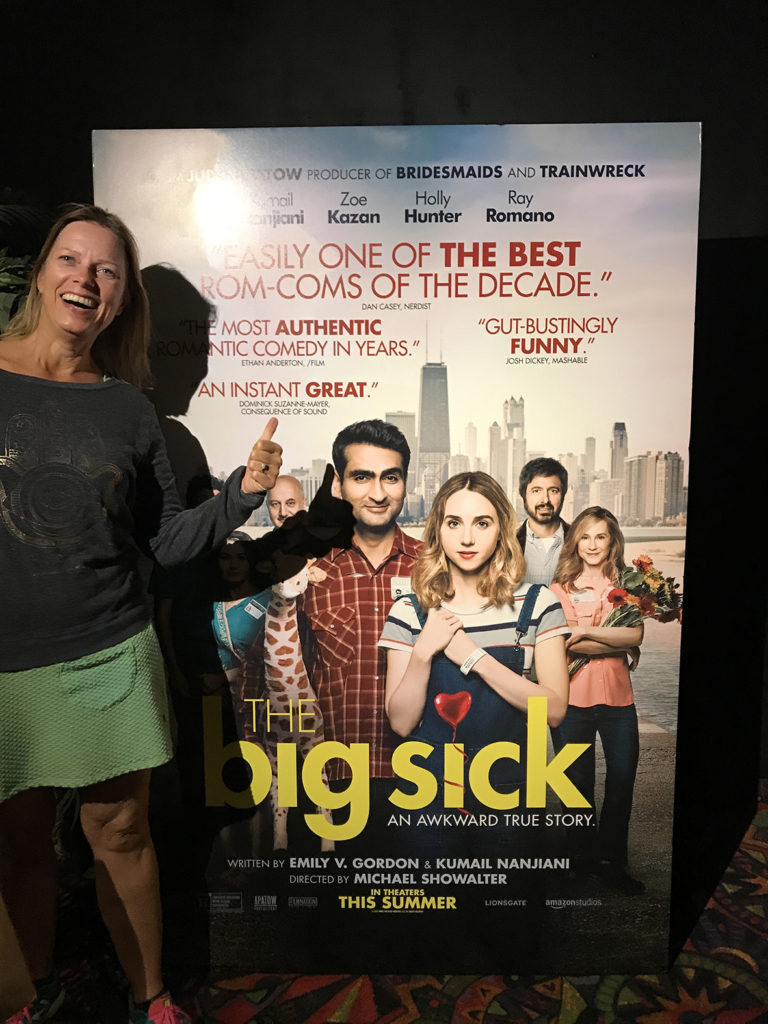 Aanrader!