We staan echt op een heerlijke strandcamping. De camping is bomvol, maar overdag bijna uitgestorven, ik denk dat bijna iedereen óf op het strand óf op het water óf in het schattige stadje is. De zon schijnt volop, maar er staat een stevig wind en de temperatuur komt niet boven de 21 graden vermoed ik. Wij vinden het heerlijk, wetende dat het op Curacao nu richting de warmste temperaturen van het jaar gaat. We zullen er in september heel even wat van meekrijgen, voordat we doorvliegen naar Nederland.
We zijn nu bijna zes jaar geleden naar Curacao verhuisd en we merken dat Nederland steeds wat verder van ons af komt te staan. Een nieuw gevoel, want voorheen waren we nooit langer dan 1 of 1,5 jaar weg geweest. Familie en vrienden daar blijven heel erg belangrijk voor ons en via whatsapp en Facebook krijgen we aardig mee wat er in elkaars leven gebeurt, maar de politiek, nieuws en memorabele gebeurtenissen gaan gevoelsmatig toch best wel aan ons voorbij. Het ongeluk met de MH17 was denk ik daar één van de eerste van. Natuurlijk weten we wat er gebeurt en volgen zulk nieuws toch wel op de voet, maar het voelt ver weg en de impact op de samenleving krijg je niet mee.
Gisteren en vandaag blijven we lekker op de camping en het strand. We gaan wel even naar het dorpje voor surfspullen en een bakkie koffie. Vandaag moeten Thom en ik ook even wat ToDo dingen afwerken, zoals de was en een bezoekje aan het postkantoor. Niks bijzonders en we zijn er gelukkig snel weer mee klaar. Gisteravond hebben we heerlijk verse zalm op de BBQ geroosterd, helaas niet zelf gevangen, maar smaakt er daarom niet minder om! Ook hier zijn we in Salmon Country en in het binnenmeer achter onze camping wordt volop gevist. Je mag één lokale zalm vangen per dag en 2 forellen. Eigenlijk iedereen gaat met een bootje het meer op, we zien niemand vanaf de kant vissen en na wat informeren bij een haventje blijkt dat hier ook wat lastiger (het water moet diep genoeg zijn dus vanaf het strand je hengel uitgooien zonder waterpak is niet echt nuttig). Het water opgaan met onze opblaasbare kano lijkt ons niet zo'n goed idee, dus we besluiten voor hier geen visvergunning te kopen!
Heel mooi filmpje van Karin van onze dagen aan het strand bij Olympic National Park!
Nog een super leuk filmpje van Karin van onze kano trip! Ze maakt er echt prachtige mini movies van!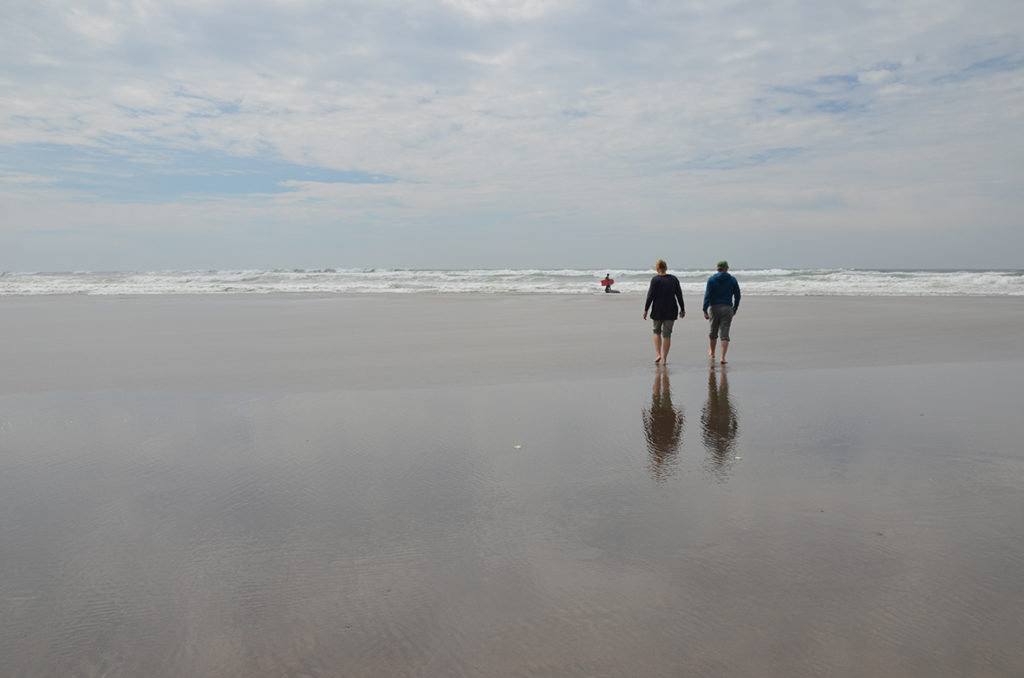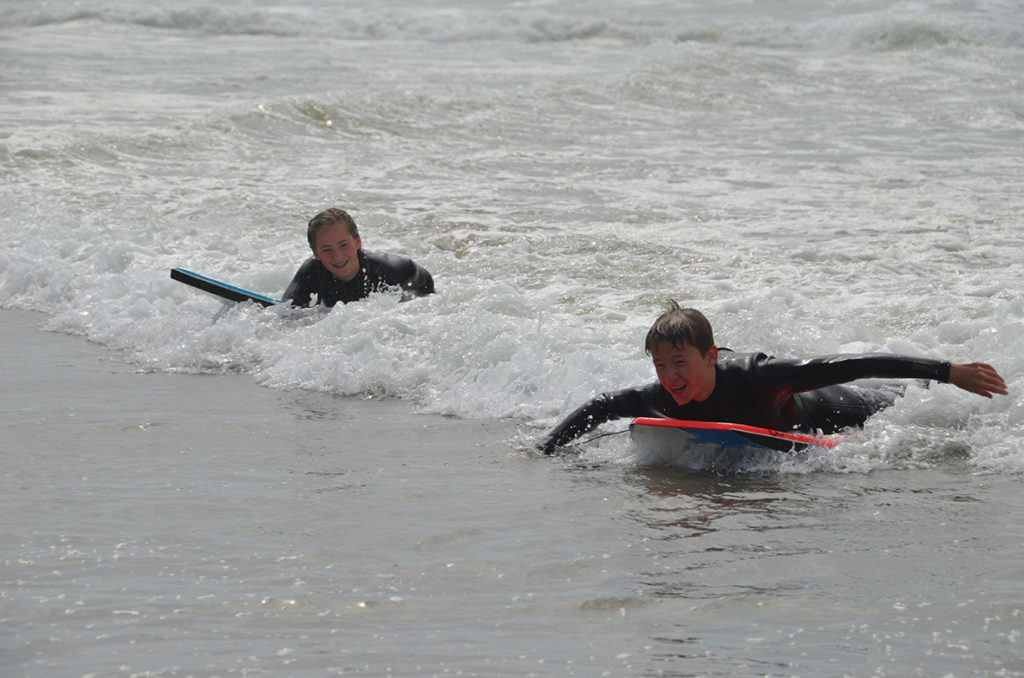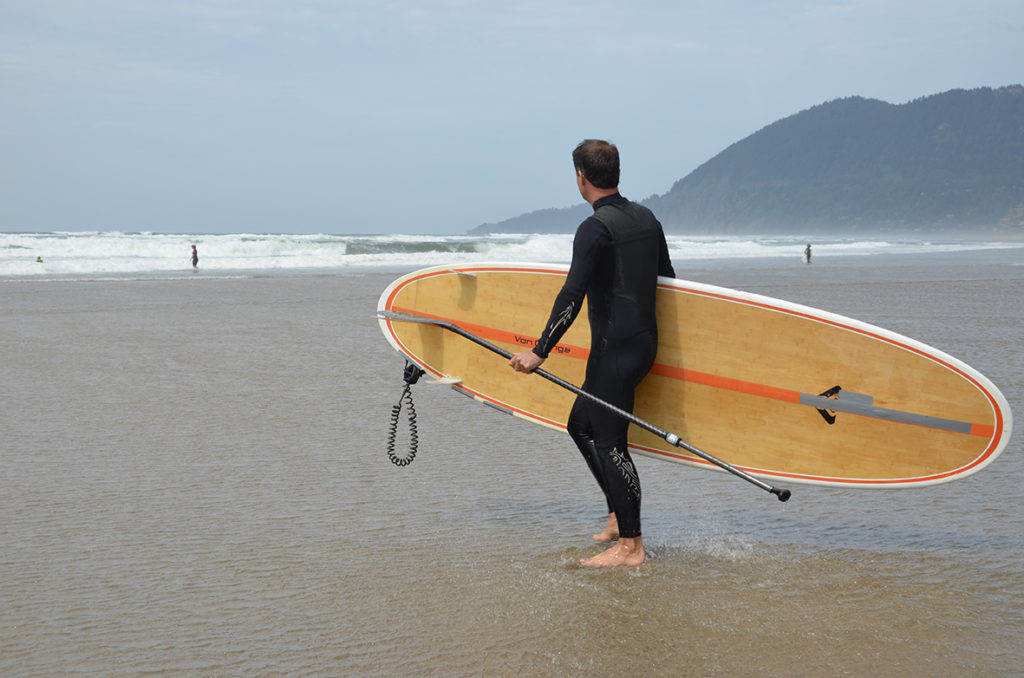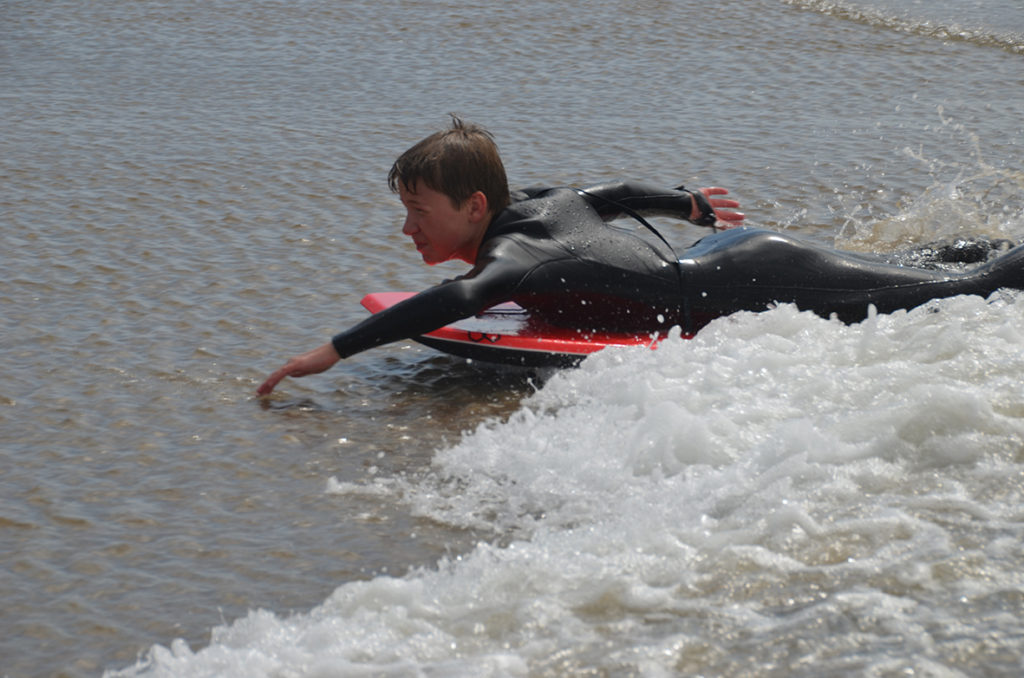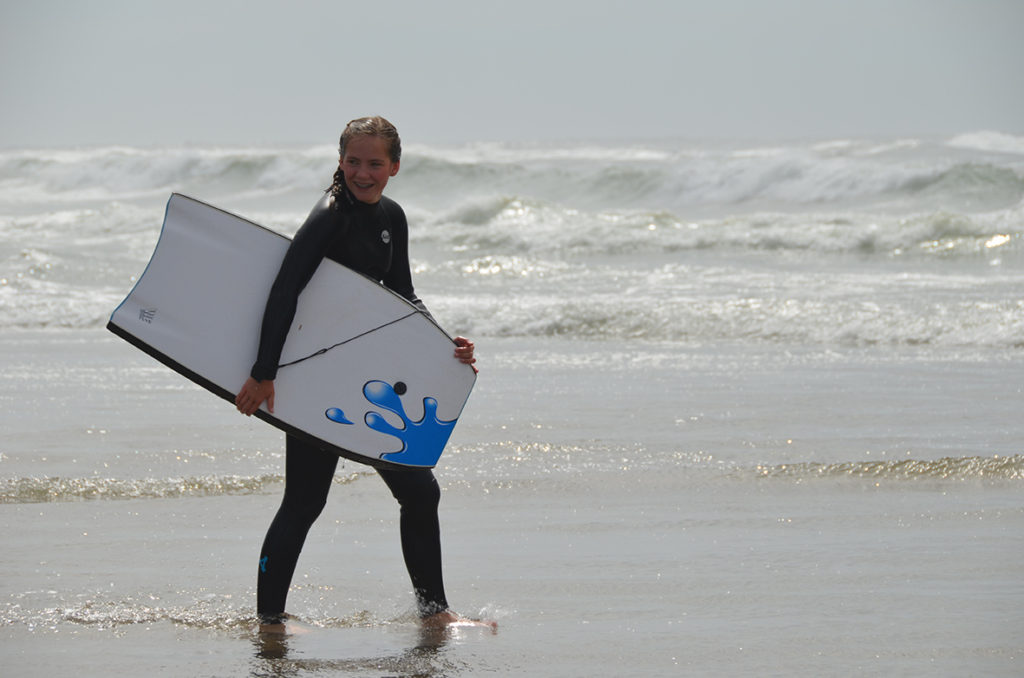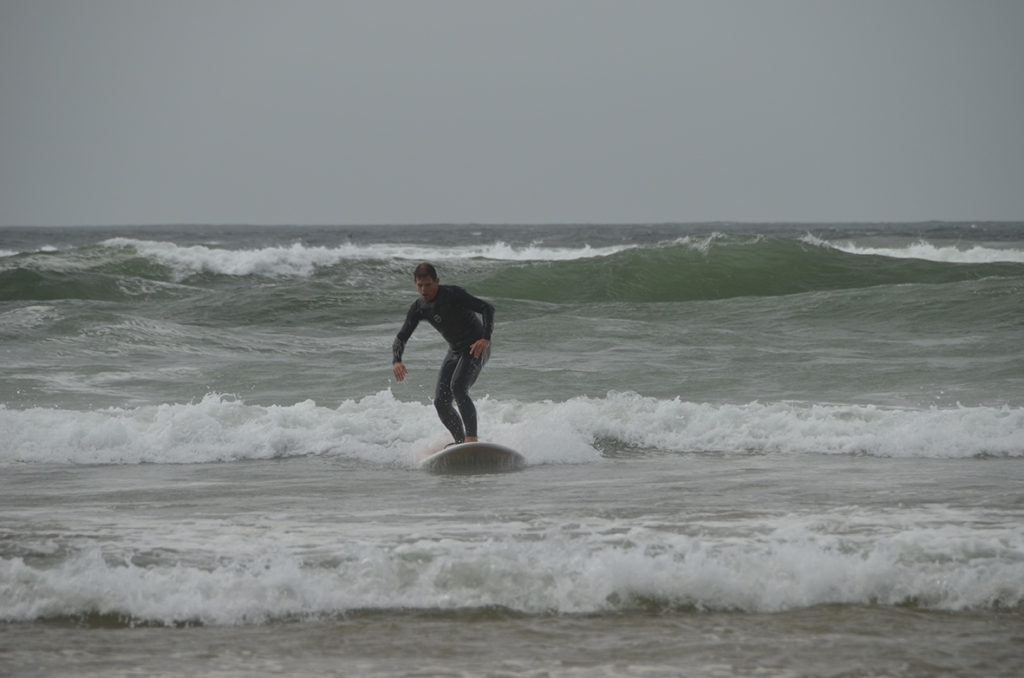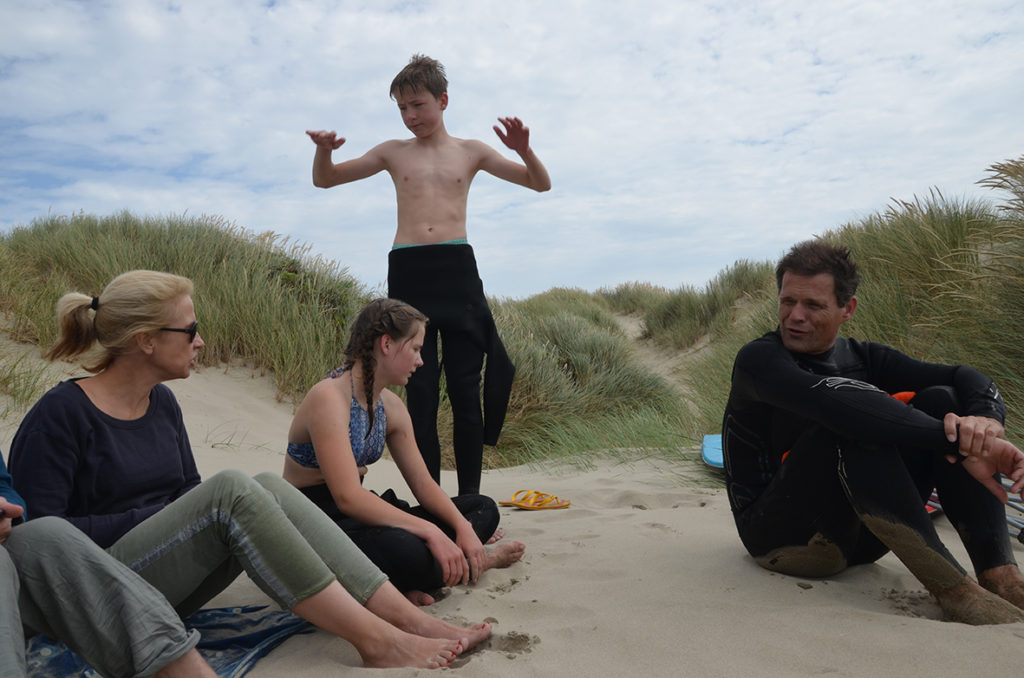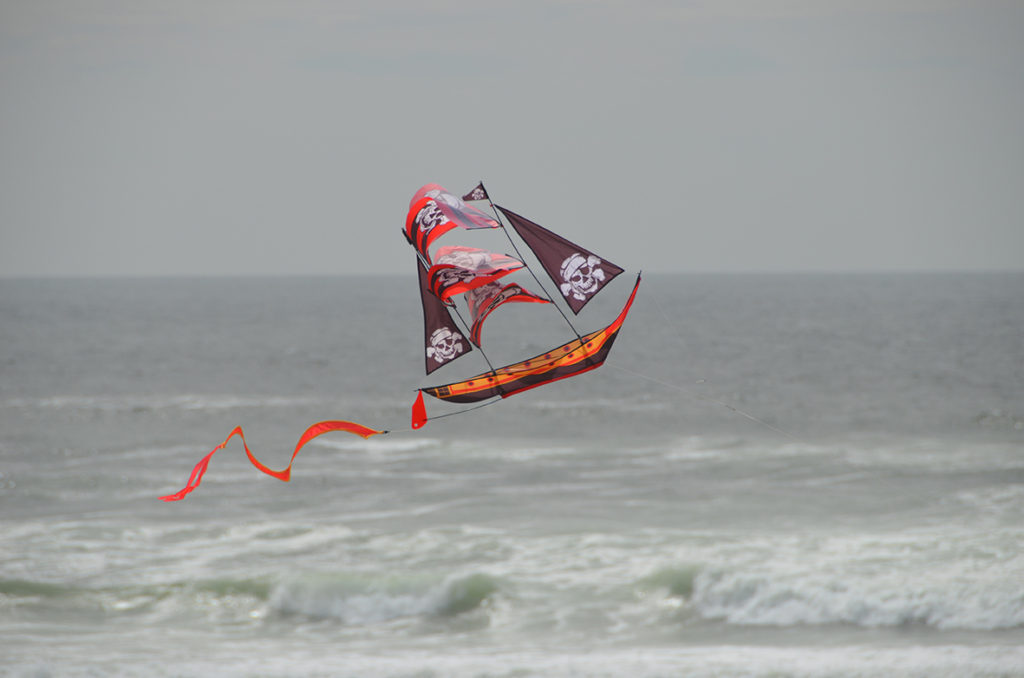 Vlieger op ooghoogte doordat we in de duinen zaten om de wind een beetje te ontwijken.
De viswinkel!
's Avonds een afleveringetje Say Yes To The Dress is een vakantietraditie geworden!