Vandaag zijn we naar Camano Island gereden. Een schiereiland net boven Seattle. We staan op een prachtige plek op een klif, kijken uit over het water met aan de overkant Whidbey Island. Het is altijd een beetje spannend of je een plek kunt krijgen op een 'first come, first serve' camping en de truc is om ruim voor het weekend aan te komen, liefst op woensdag of donderdag.
Het is echt een boscamping en omdat het er super krap uitziet met veel hoge bomen en een smalle weg, zetten we de camper even aan de kant van de weg om lopend de camping te verkennen. We zijn verbaasd als we bij een aantal plekken uitkomen die vrij uitzicht hebben over het water en helemaal blij als blijkt dat er eentje vrij komt. Ik blijf even bij de plek staan, terwijl Thom een kaartje gaat halen waarop je je gegevens invult die je ophangt aan het paaltje bij de plek.
Regel 1. first come first serve: nooit weglopen van een leuke plek, want deze kan 5 minuten later door iemand anders worden geclaimd! Pas als je kaartje hangt of jouw stoelen staan er opgesteld, is de plek van jou.
We moeten nog een uurtje wachten, voordat ze vertrekken en dus dumpen we de tanks en eten we een boterham. Inmiddels staan we hier een paar uur en komt er amper een auto langsrijden, maar net wanneer wij het pad oprijden om in te parkeren, zitten er binnen de kortste keren 5 auto's achter ons! Thom blijft koel en geeft goede aanwijzingen, zodat ik de combinatie bijna in één keer de kampeerplek in kan rijden, maar vertelt me later dat zelfs mensen van een paar plekken verderop stonden te kijken hoe we dit aanpakten. Ik moet toegeven, we zijn erg groot in vergelijking met de rest van de campers om ons heen. De meeste grote jongens staan verder van het water, in het bos waar de plekken ruimer zijn.
Ik ben blij dat we de uitdaging zijn aangegaan, want wat een uitzicht hebben we hier! Waanzinnig! Volgens onze buurvrouw die hier uit de buurt komt, kunnen we als we geluk hebben, zelfs walvissen zien. We blijven waarschijnlijk een dikke week, dus wie weet!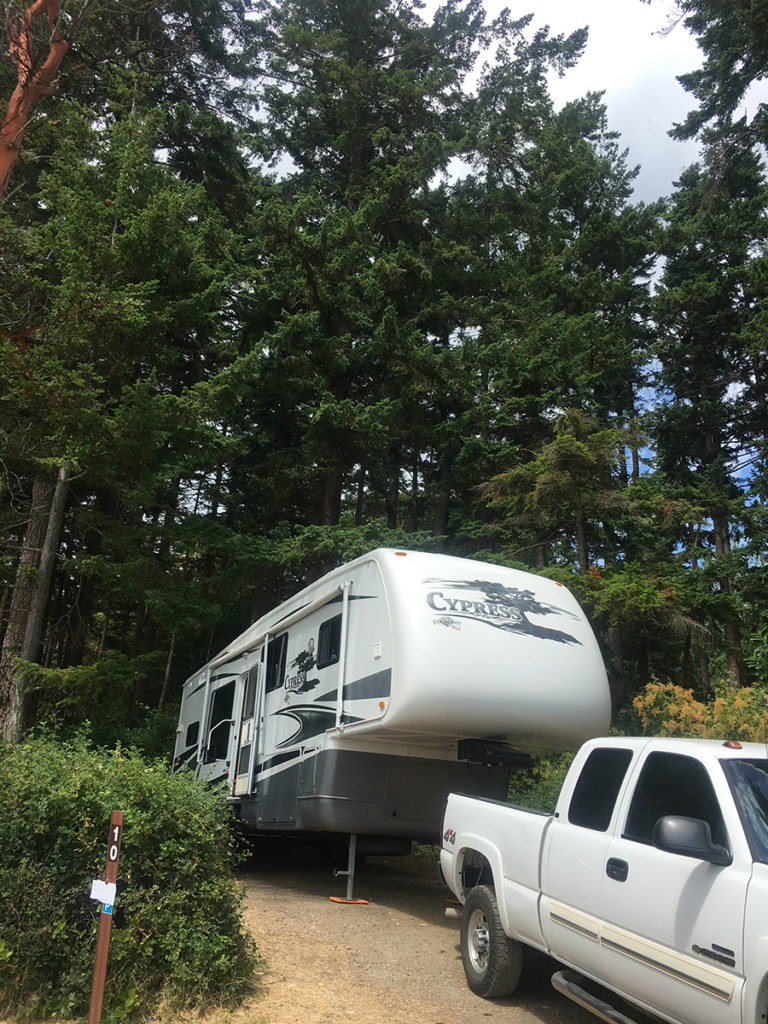 Krap, maar we staan!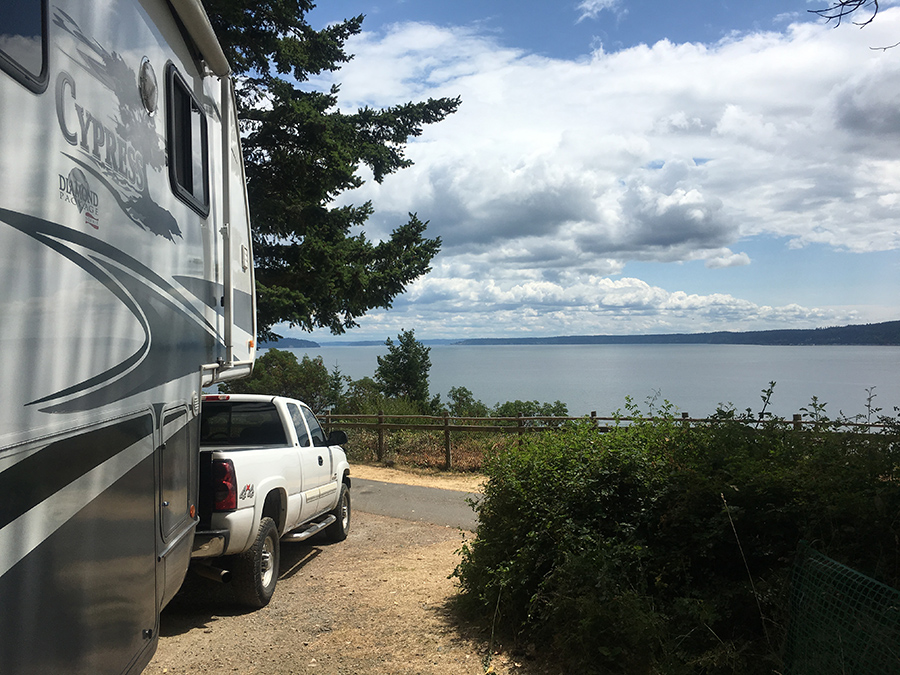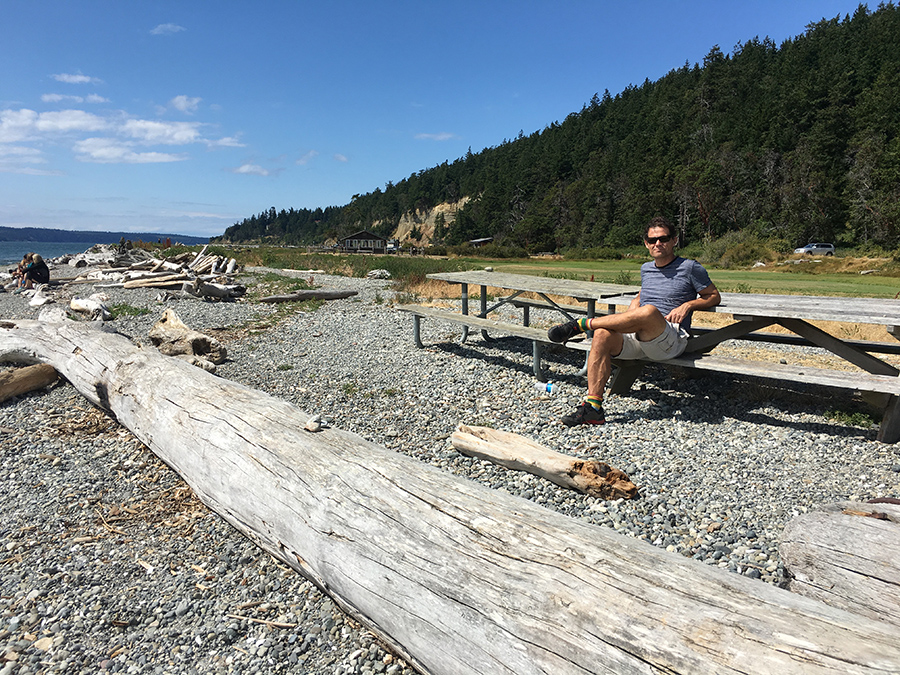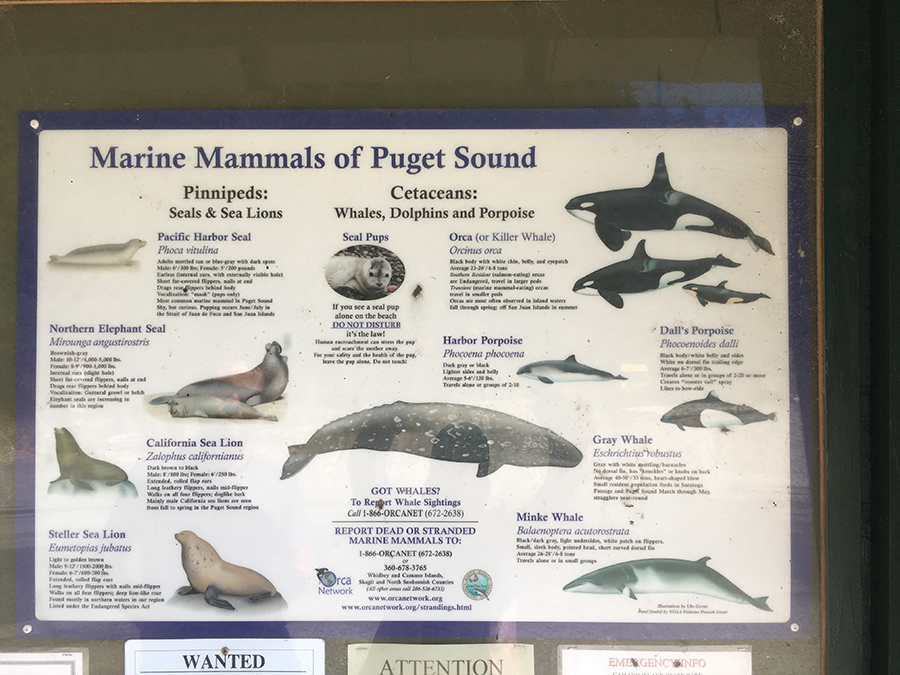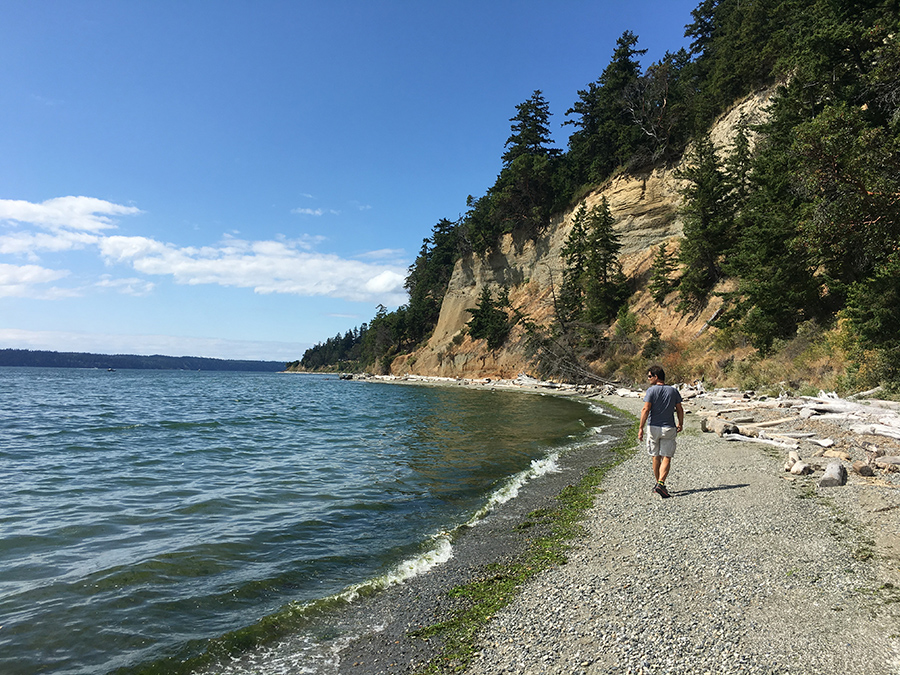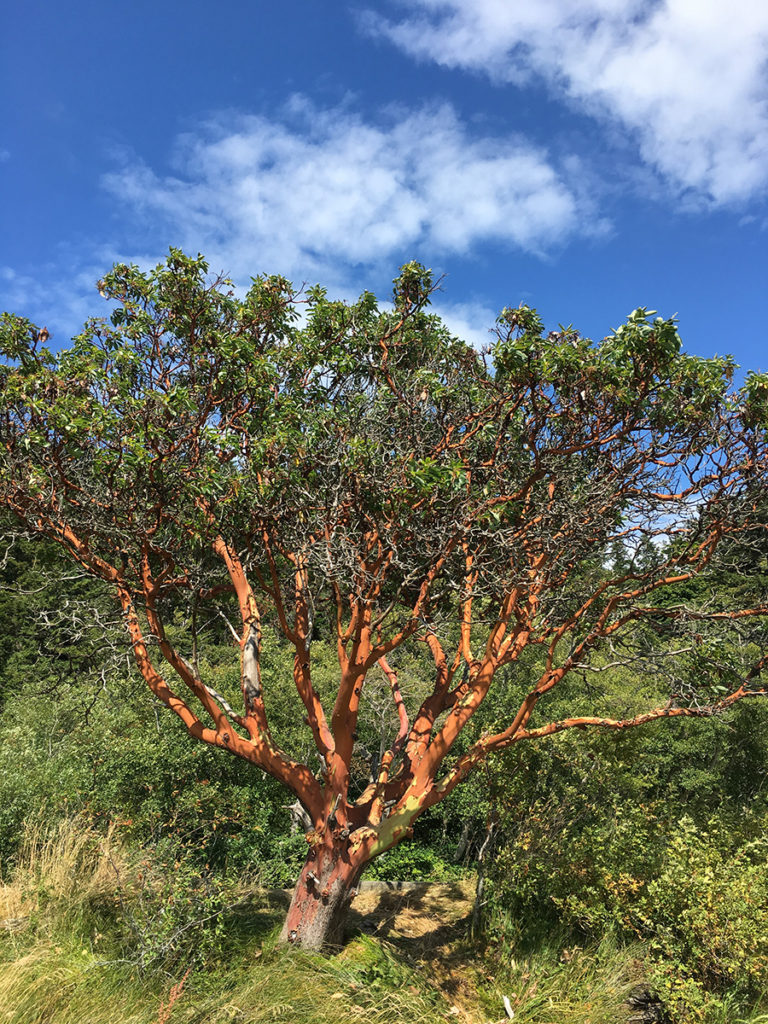 Kijk Claar, twee prachtige bomen voor de hangmat die we van jullie hebben gekregen!